Screenprinting
Custom T-Shirts
Nobody can compare to the quality and expertise of Guertin Graphics when it comes to screenprinting and custom t-shirts. We take every job seriously and guarantee you will love the finished product. Whether it's for a work event, social gathering, etc. we ensure your logo or design will look great on our custom printed t-shirts with the best screenprinting services in Massachusetts!
Guertin Graphics and Awards will beat any competitor's price on custom printed t-shirts.
 Submit your design
High-Resolution Printing is Our Promise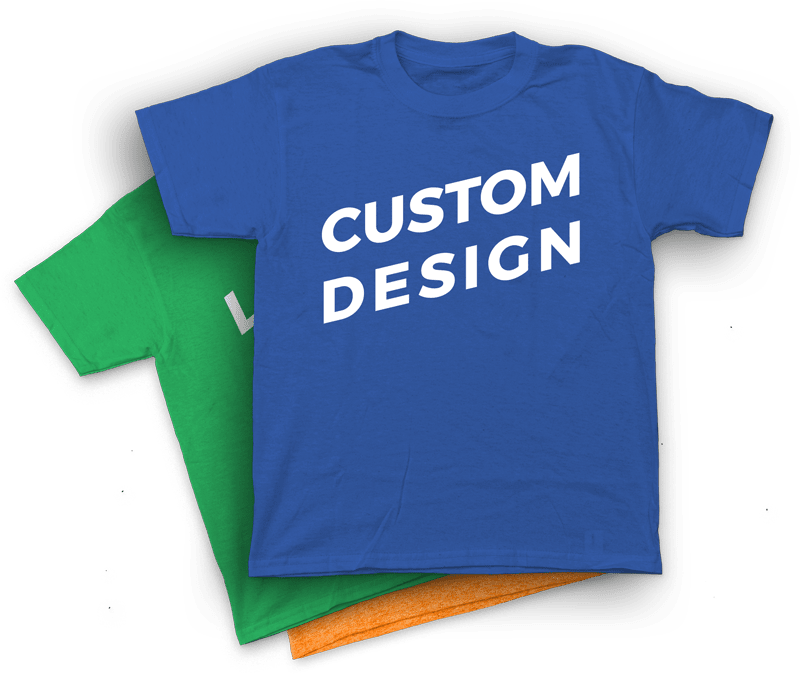 Guertin Graphics and Awards offers custom printed t-shirts on quality brands from leading manufacturers.  We are the area's best-known producer of custom t-shirts.
Guertin Graphics offers the highest quality in customized screenprinting.  We utilize digital printing methods and traditional four color CMYK screen printing methods with 3 presses offering up to 12 spot colors. In addition, we specialize in process color t-shirt screen printing. 
Therefore, we can custom screen print on t-shirts, sweatshirts, jackets, caps, team uniforms, totes, umbrellas, table cloths, towels, pens, blankets, polos, and shorts.
For one-offs and limited quantities, the digital printing method may be recommended.  For print runs of dozens and more, the screen printing process is more cost-effective.  Each method may have different artwork requirements.
Call us or email us for a quote on your next custom t-shirt order.
"It's not always best to shop online."
You think you are getting a good deal but are you?
1) For 48 colored tees 1 color print – Going through Cafepress tees would cost you $774.52 for your order. Thats $16.13 for each printed T-Shirt
GUERTIN GRAPHICS same shirt  COST WOULD BE $5.41 EACH OR $260.00 TOTAL.  That's a $514.52 savings.
2)   For 48 colored tees 1 color print: Going through Custom Ink tees would cost you $7.69 each that's $369.12 Total
GUERTIN GRAPHICS same shirt COST WOULD BE $5.41 EACH OR $260.00 TOTAL. 
Now, who would you rather deal with…. Someone in a faraway state where all you are is a number or right here in your own back yard with personal service.
Guertin Graphics has a complete showroom for you to look at our many styles.
Guertin's Offers:
A) Personal service
B) Money-back guarantee
C) Guaranteed delivery
*DISCLAIMER: These examples reflect 1 color prints. Prices will vary depending on the specific project requirements. 
Brands
A Few of the Brands We Carry

Methods
Printing Method Options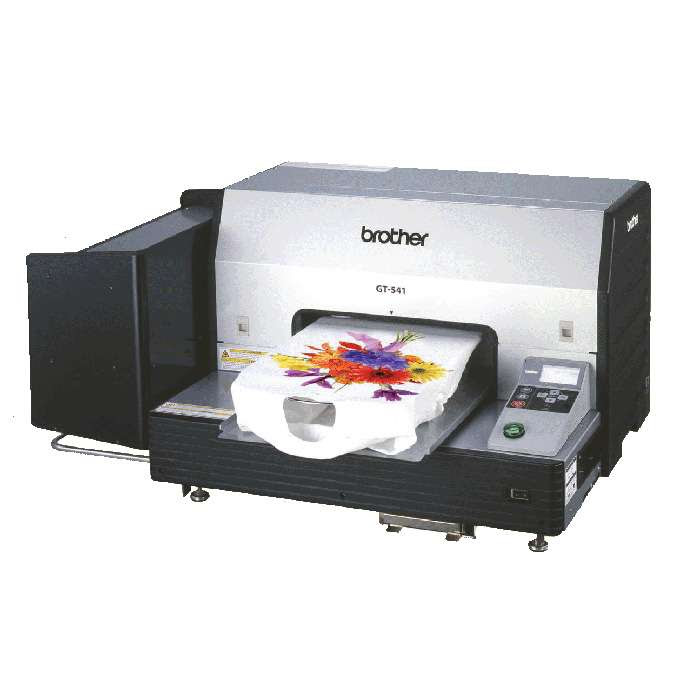 Ideal for small quantities of custom tshirts and for multicolor printing on garments with no minimum purchase requirements. 
Do you have that favorite photo you would love to put on a shirt?  Guertin Graphics & Awards can do it for you at an affordable price. Whether one piece or more  we can turn it around quickly for you.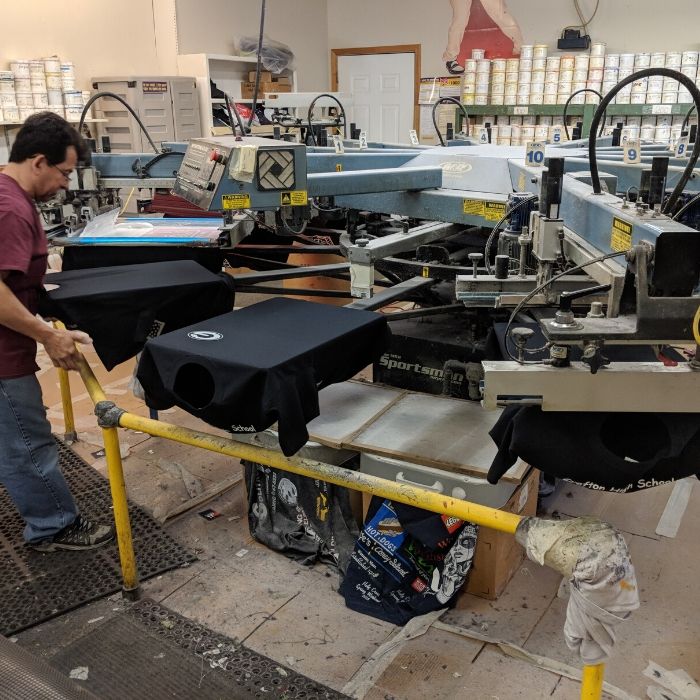 Say no More…. WE are the pioneers of screen printing and have been offering everything from High Tech process screen printing to as simple as a one to 10 color logo.  Your custom tshirts and sweatshirts will look great. 
Guertin Graphics & Awards uses state of the art high speed automatic multi-color screen printing equipment. Our professional printing staff can handle even the most complex designs and give you the beautiful, vivid prints you need to give your organization recognition.
Bring your design in and let one of our professionals help you decide whats best for you to satisfy your look and budget.

Best Screen Printing & Custom T-Shirts in Massachusetts From trophies, awards, t-shirts and banners, Guertin's has always come through with top notch artistry for the companies I have worked for, and for the many non-profits I work with.
John and his staff are so friendly and professional! Not to mention they have quick turnarounds and are excited to support other Worcester local businesses.