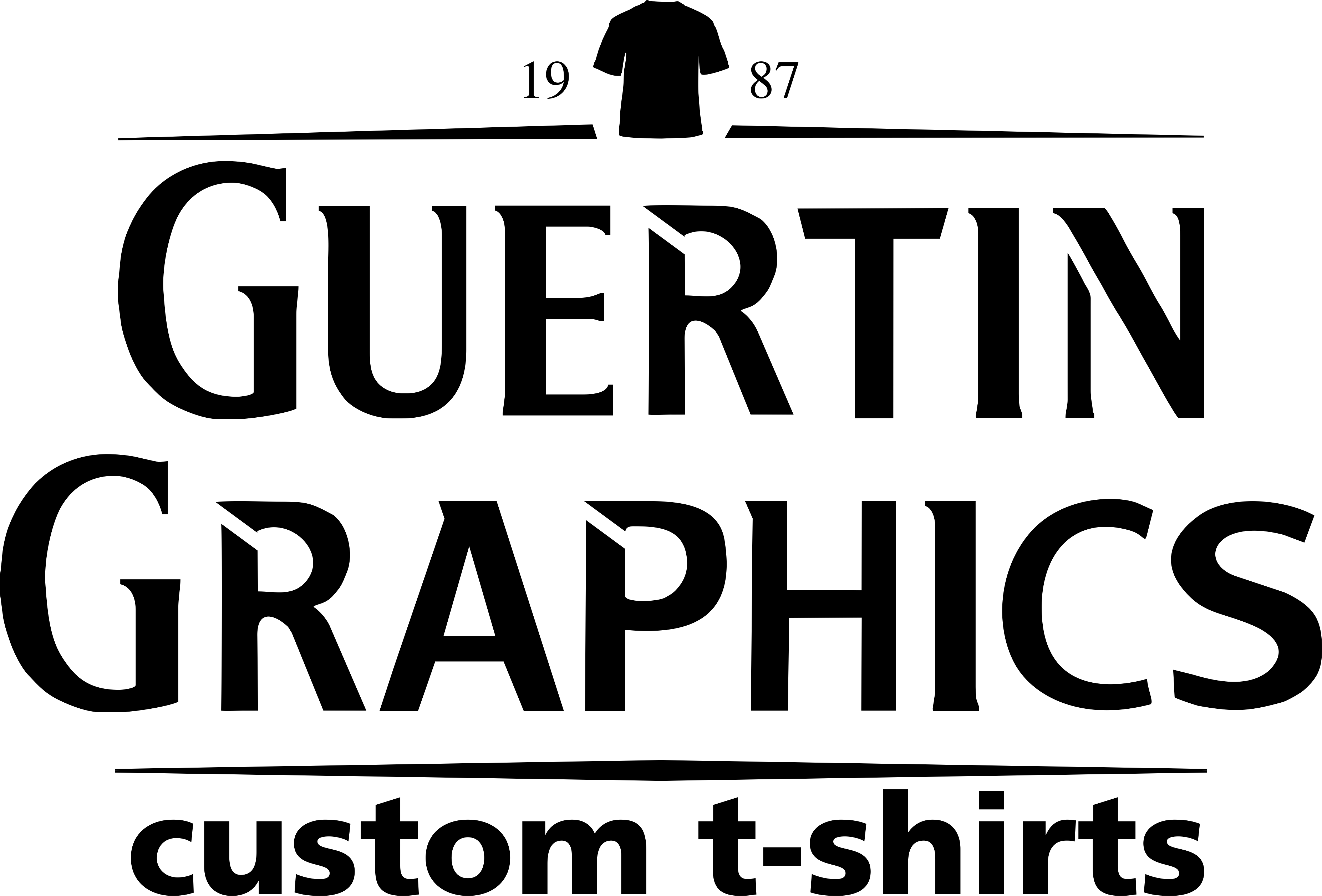 At Guertin Graphics, your artwork can be printed on t-shirts and a large variety of promotional products. To send us your artwork, please be sure that it fits the following guidelines.
"Camera Ready" Artwork
The only form of artwork we can accept as "camera-ready" are VECTOR GRAPHICS images saved as either CorelDraw (our preferred type), Illustrator 10 or below, or EPS with ALL TEXT CONVERTED TO OUTLINES. Vector files cannot contain embedded bitmap images. We are PC based, so Mac only files are not acceptable. All other file types will be subject to an art charge!
Other File Types
We can accept Tiff, JPG, BMP, GIF, and most other graphics file types, but these will not be considered camera ready and will require our art department to rework them in order to make them usable for screen printing. 
Artwork Sizing
All raster artwork (.jpg, .bmp, .gif, etc) should be sent actual size. If you wish the image to be printed at 12″ across, the image you send should be 12″ across.
Artwork Resolution
We cannot correct for low resolution or poor scanning. Resolution should not be lower than 300 dpi, and while we can take images at higher resolutions, the extra detail will not translate in a screen printed image, so we don't recommend it.   
Restrictions
We cannot accept artwork done using word processor programs like Word. In addition, we cannot accept any artwork made using presentation programs such as Powerpoint or publisher.  Lastly, we do not accept artwork created using page layout programs such as Quark.
Start an Order or Get In Touch With Any Questions Today!
Do you have more questions or need additional support? Our team is always happy to assist in any way we can. Contact us for any questions or assistance needed.
We look forward to providing you amazing customer service throughout the entire order process!