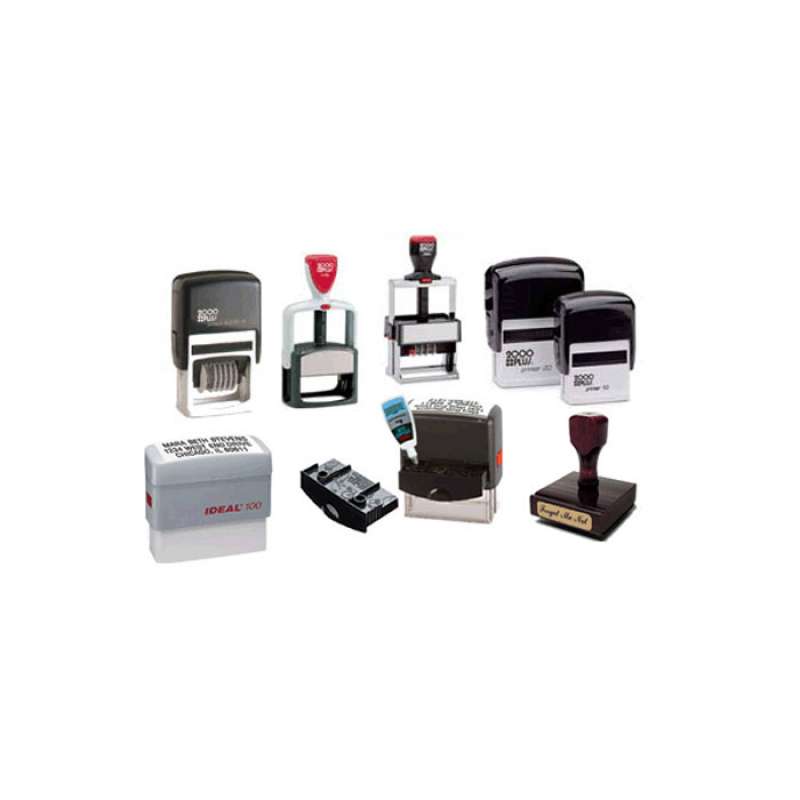 Self-Inking
Custom Stamps
At Guertin Graphics we specialize in creating custom, self-inking stamps. We'll take your logo, text or signature and put it on a stamp.
Your Logo Where You Need It
Guertin Graphics & Awards manufactures to the best quality in the business to give that rubber stamp with your company name and logo the attention it deserves. In addition, they are great for return addresses, important documents and whatever else you may have to personalize.  
Rubber stamps companies are getting harder and harder to find, but Guertin's does all rubber stamps in house. Contact us today for more information!
Bring us your logo, text, signature or whatever else you may have and let Guertin Graphics & Awards convert it to a self-inking rubber stamp.

Best Custom Stamps in Massachusetts From trophies, awards, t-shirts and banners, Guertin's has always come through with top notch artistry for the companies I have worked for, and for the many non-profits I work with.
John and his staff are so friendly and professional! Not to mention they have quick turnarounds and are excited to support other Worcester local businesses.